Scissor loft ladder made up from 11 embossed sheet steel treads and protected by electrogalvanisation, with spring cushioning and recall to make opening and closing the ladder easy.
To help you ascend and descend, there is a telescopic handrail on the right-hand side and two exit handles are provided to enable an easy exit onto the upper floor.
The box is made in galvanized 10/10 sheet steel whilst the trap door is composed of a prime chipboard panel (16 mm) having minimum formaldehyde emissions (class E1, UNI EN 13986:2005 standard).
The retractable ladder for attics can be customized with a poplar plywood hatch, a second telescopic handrail and can be totally insulated by adding the hatch insulation and the "Temocover" hood, so to reach a certified thermal resistance equal to 1.1 W/m2K.
The scissor loft ladder is also available for vertical wall access (see Wall) or mezzanine access (see Palco).
The concertina loft ladder is tested for a load capacity of 150 kg (tested with static load of 260 kg) and it is delivered completely assembled, ready to be installed.
Accessories
Hatch panel insulation
"Termocover", patented reflective insulation hood to isolate the lower floor from the upper floor
Left-hand side telescopic handrail
Components list
Structure made up from 15/10 embossed sheet steel protected by electrogalvanization
Bolted levers for easy adjustment
Loft ladder box made up from 10/10 galvanized steel sheet with 12/10 reinforcement angle brackets
Ladder maximum opening angle adjustment stay-rod
Quick-fit installation brackets to make the installation easier
Chipboard hatch panel (thickness 16 mm) with reinforcement angle brackets
Exit handles
Shock-absorbing springs for easy opening and closing
Non-slip shaped tread
Right-hand side telescopic handrail (for loft ladders bigger than 45 cm)
Support feet
Loft ladder opening pole
Technical specifications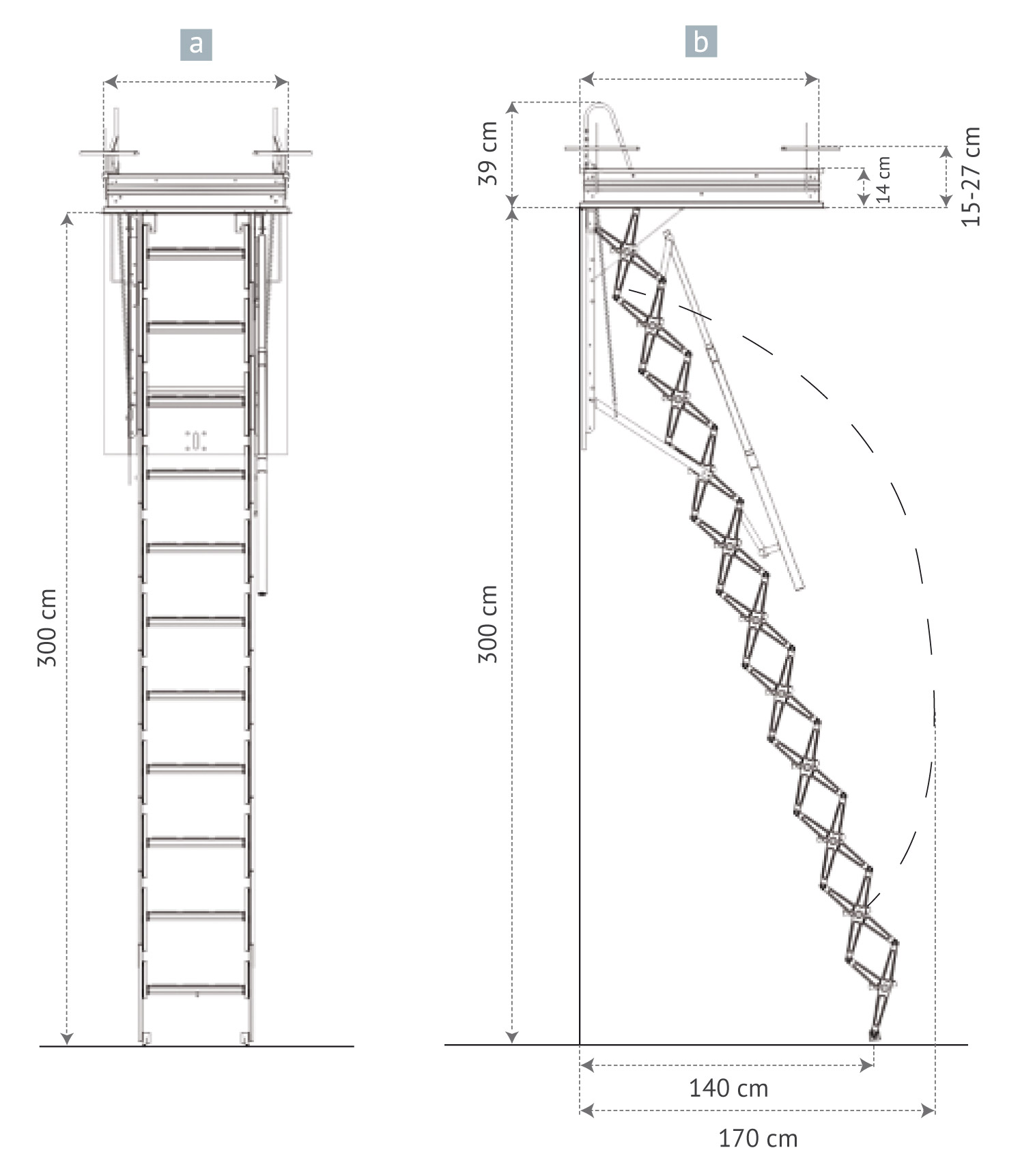 Dimensions

Misure disponibili - measurements available - dimensions disponibles - medidas disponibles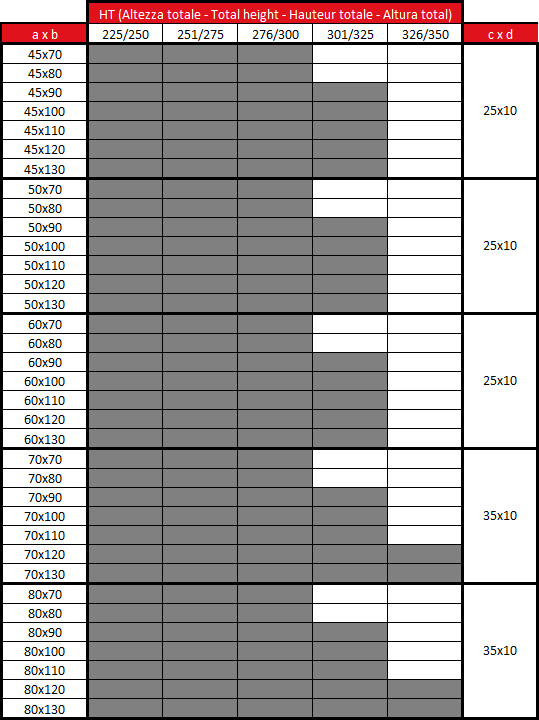 Tutte le misure sono in cm - All dimensions are in cm
Toutes les mesures sont en cm - Todas las medidas son en cm.