Spiral staircase composed of 12 steps, 1 universal landing platform, column railing and moplen handrail.
Steps are made of beech wood, painted in natural, water based non-toxic varnish (natural or walnut finish). The structure and the railing are made of steel, painted grey or black.
It is also possible to customize the spiral staircase thanks to the accessories range available, among with the wood handrail.
The spiral stair is available in 3 diameters (cm 120, 140 e 160) and can be installed clockwise and counterclockwise. The rise can be adjusted during the installation phase (from 21 to 23 cm).
The spiral staircase is certified according to European Norms (UNI EN 14975:2007) and grant a load capacity of 200 kg/m2.
Ask for a quote
Available accessories
Wood handrail
Railing cables
Sub-step guard bar
Balustrade (100 cm lenght)
Components list
Steps are made of solid laminated beech wood 'finger joint' (4 cm thickness) painted with non-toxic water based varnish (3 coats), natural or walnut finish
Steel painted railing and structure (oven-dried epoxy paint) with scratch resistant matte, grey or black finish
Adjustable rise (from 21 to 23 cm)
Technical specifications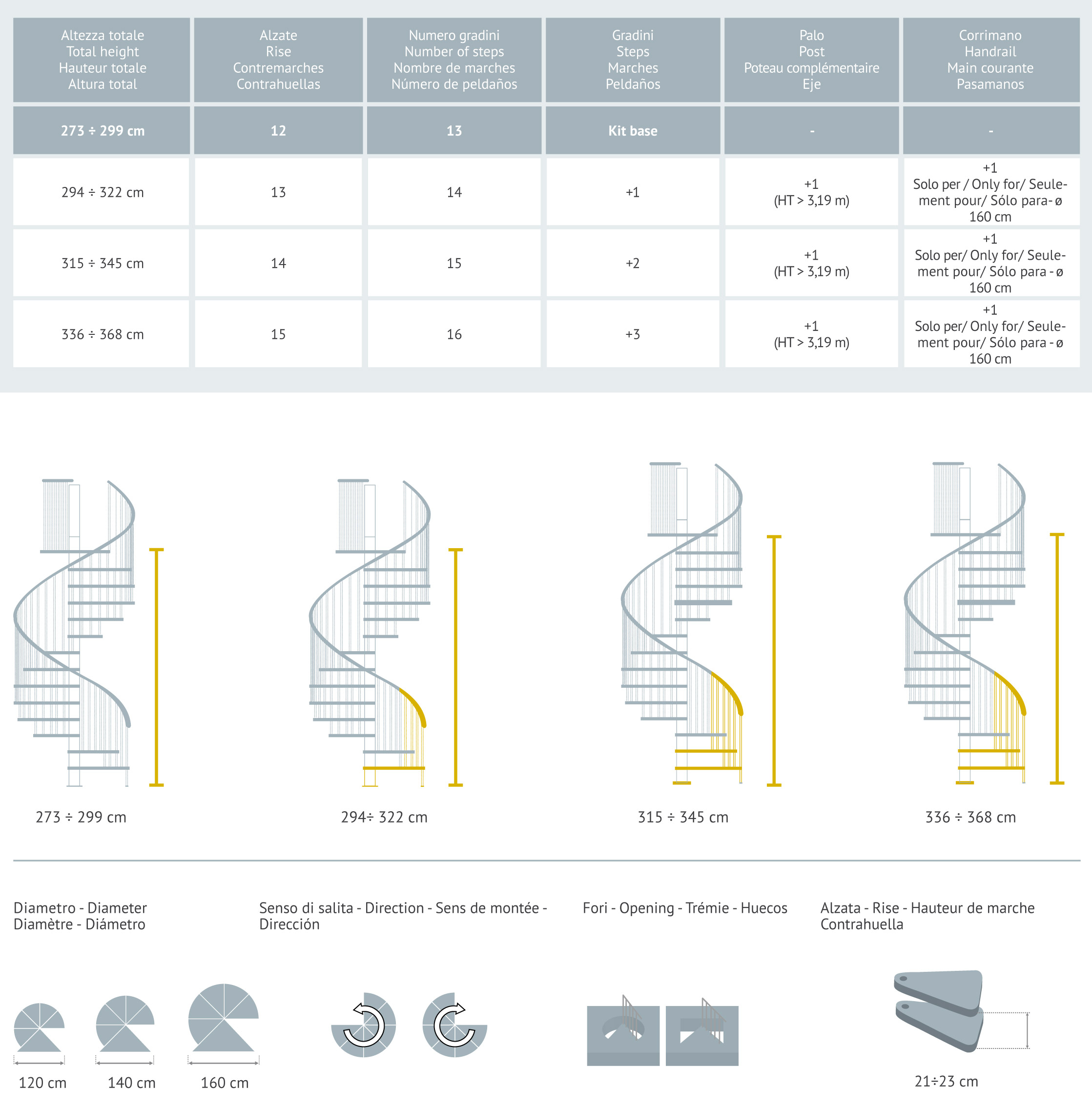 Misure disponibili - measurements available - dimensions disponibles - medidas disponibles
Tutte le misure sono in cm - All dimensions are in cm
Toutes les mesures sont en cm - Todas las medidas son en cm.